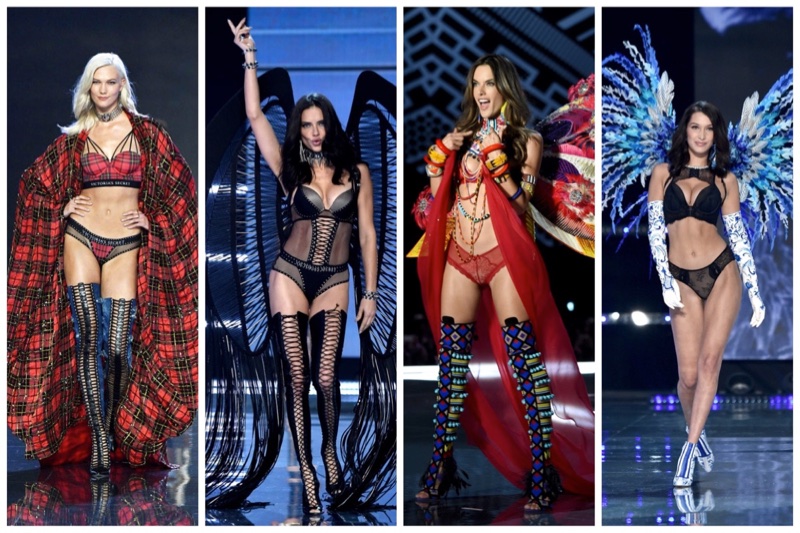 Discover the 2017 Victoria's Secret Fashion Show looks
The 2017 Victoria's Secret Fashion Show will not air on CBS until November 28th, but you can see the images of all the models now. This year is a milestone with the runway taking place in Shanghai, China, for the first time. Angels including Adriana Lima, Candice Swanepoel and Alessandra Ambrosio(who's leaving VS after this year) hit the catwalk in Brian Atwood boots.
Related: 14 Victoria's Secret Angels Who Rule(d) the Runway
Lais Ribeiro had the honor of wearing the $2 million 'Champagne Nights' Fantasy Bra which is made with sparkling gems. Bella Hadid also walked two times this year, marking her second appearance for the brand. Former Angel Karlie Klossalso made her return to the runway. Discover more images from Victoria's Secret 2017 Fashion Show below!
2017 VICTORIA'S SECRET FASHION SHOW
Adriana Lima walks the 2017 Victoria's Secret Fashion Show
Candice Swanepoel walks the 2017 Victoria's Secret Fashion Show
Alessandra Ambrosio walks the 2017 Victoria's Secret Fashion Show
Karlie Kloss walks the 2017 Victoria's Secret Fashion Show
Elsa Hosk walks the 2017 Victoria's Secret Fashion Show
Model Amilna Estevao walks the 2017 Victoria's Secret Fashion Show
Jasmine Tookes walks the 2017 Victoria's Secret Fashion Show
Barbara Fialho walks the 2017 Victoria's Secret Fashion Show
Lais Ribeiro walks the 2017 Victoria's Secret Fashion Show wearing the 'Champagne Nights' Fantasy Bra
Grace Elizabeth walks the 2017 Victoria's Secret Fashion Show
Bella Hadid walks the 2017 Victoria's Secret Fashion Show
Taylor Hill walks the 2017 Victoria's Secret Fashion Show