Categories:
Other Brands
Don't you get excited whenever you find a good deal? Take a look at the Louis Vuitton Kirigami Pochette for the Cruise 2018 Collection. You get three pochette's for the price of one! And each one of them is useful for different occasion – a fashion-steal isn't?
The Design
Kirigami derives from Japanese Kiri and Kami. Kiri means cut and Kami means paper. Kirigami is a variation of origami and it includes cutting paper without the use of glue. This Louis Vuitton Pochette is inspired by this concept.
Of course, Louis Vuitton made the Kirigami Pochette their own by implementing the signature Monogram Canvas. The Pochette is actually 3-in-1 pouch composed of 3 individual envelopes that fit into each other like a Russian nesting doll. It's great for travelling because it will save you so much space.
The Interior
Each Pochette has its own functionality. The larger Pochette is ideal for everyday use and can fit items like an iPad, paper, lipstick or checkbook. The medium Pochette is useful for passport or keys. The smaller Pochette is ideal for cards and coins.
Each pochette's interior has its own color, which enhances its beauty. The largest size is colored in pink, the medium size in red and the small size in fuchsia.
The Prices And Sizes
Each pochette has its own size, but you get all three of them for the price of one. The price is $660 USD, $770 CAD, €450 euro, £420 GBP, $5450 HKD, $800 AUD, ¥72360 JPY, ¥5100 CNY via Louis Vuitton boutiques.
Louis Vuitton Small Kirigami Pochette
Size: 9' x 6.5' x 0.1' (L x H x W) inches
Louis Vuitton Medium Kirigami Pochette
Size: 6' x 4.5' x 0.1' (L x H x W) inches
Louis Vuitton Large Kirigami Pochette
Size: 3.9' x 2.8' x 0.1' (L x H x W) inches
comnum(0) tbcount(0) tbcount(208)
Categories:
Other Brands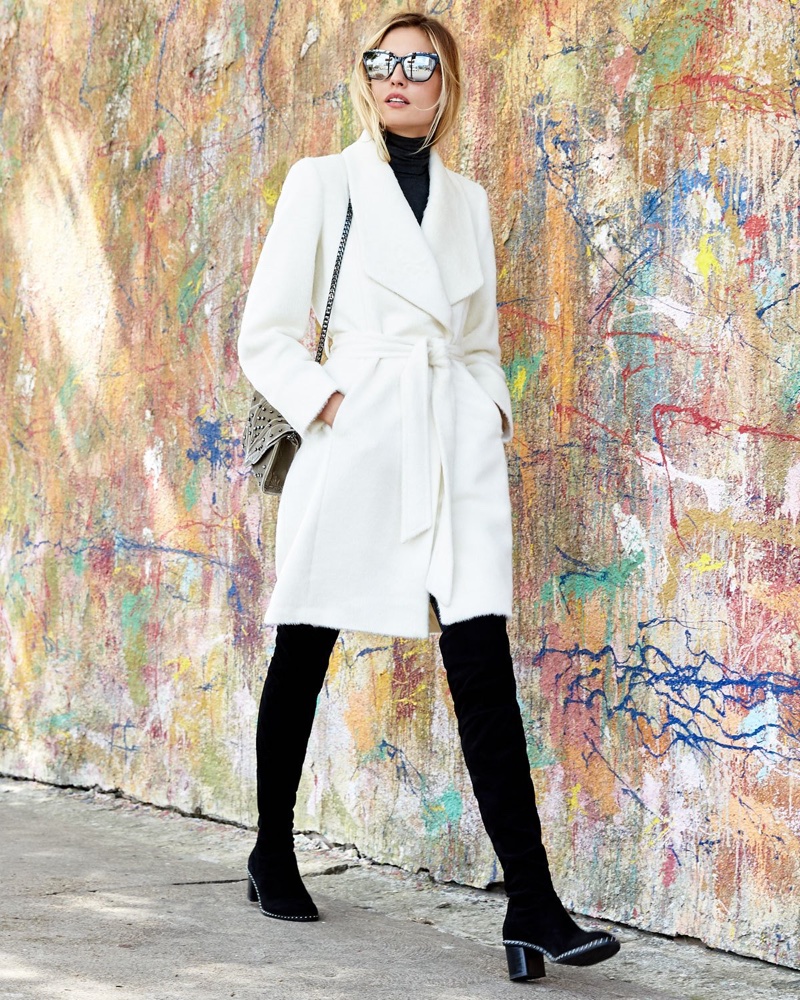 Sofia Cashmere Belted Shawl-Collar Baby Suri Alpaca Wrap Coat
With the cold weather settling in, looking for some chic outerwear is a must. And Neiman Marcus offers plenty of options with a recent trend guide called, 'Covetable Coats'. The fashion shoot focuses on cozy styles ranging from parkas to trench coats as well as puffer styles. Top brands such as Canada Goose, The North Face and Mackage stand out in the street style snaps.
Related: Chic LBDs | 6 Little Black dresses From Neiman Marcus
WINTER 2017.18 COATS AT NEIMAN MARCUS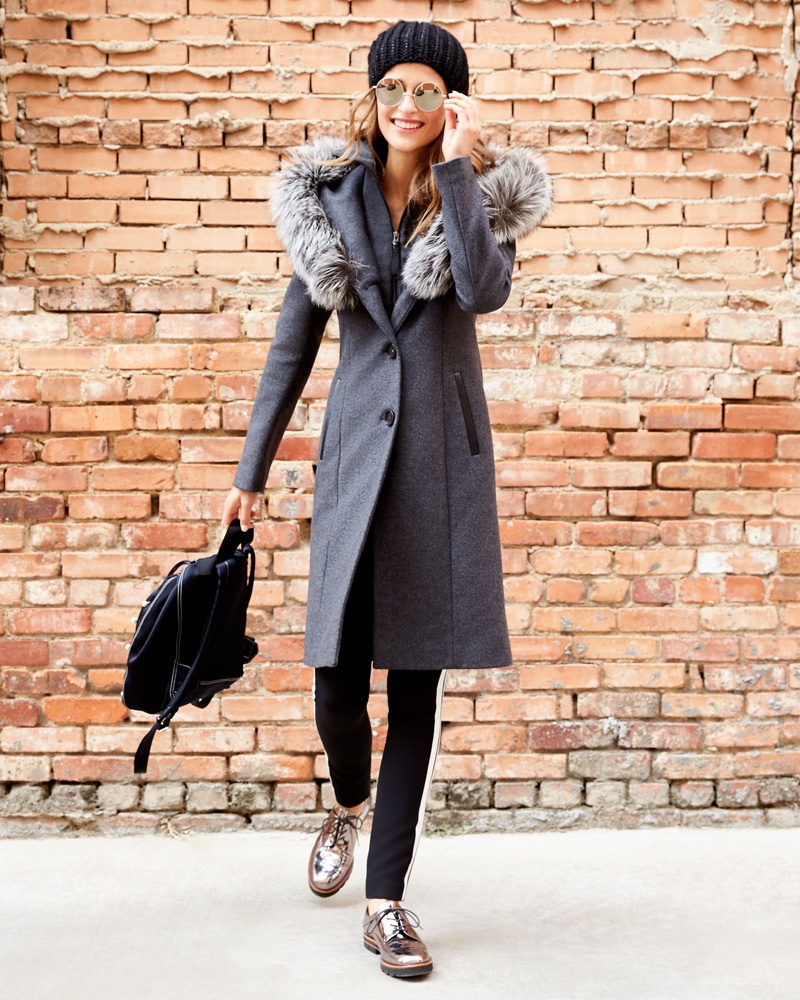 Mackage 'Mila' Button-Front Hooded Wool Trench Coat with Fur Trim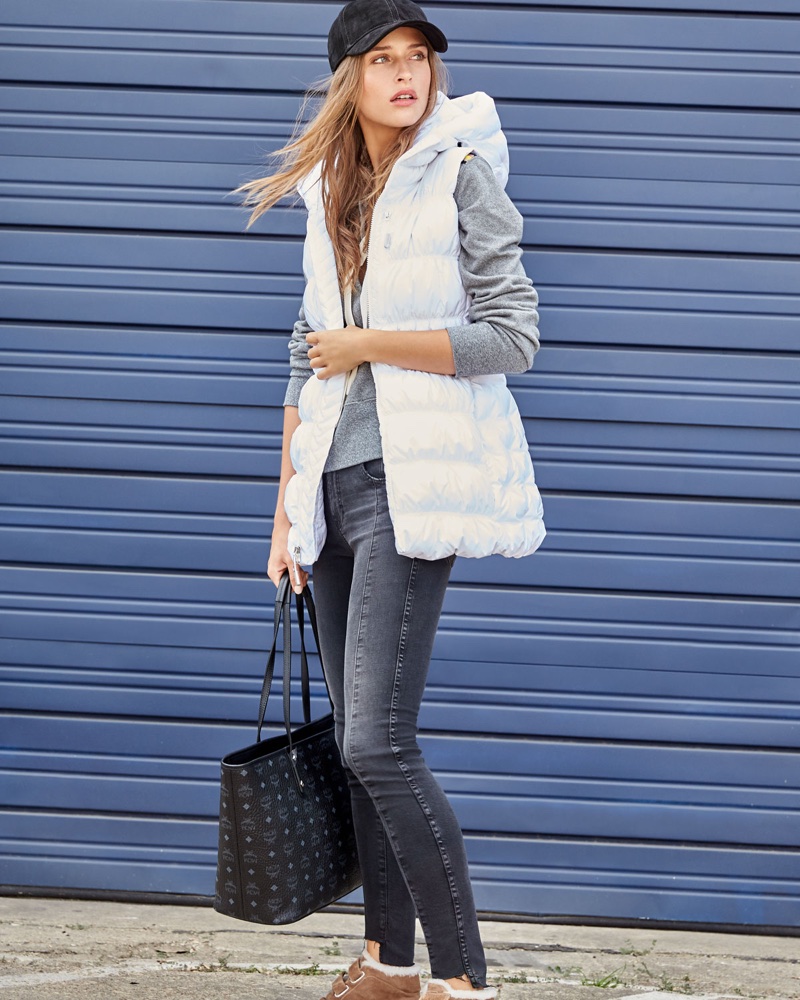 The North Face 'Cryos' Hooded Down Puffer Vest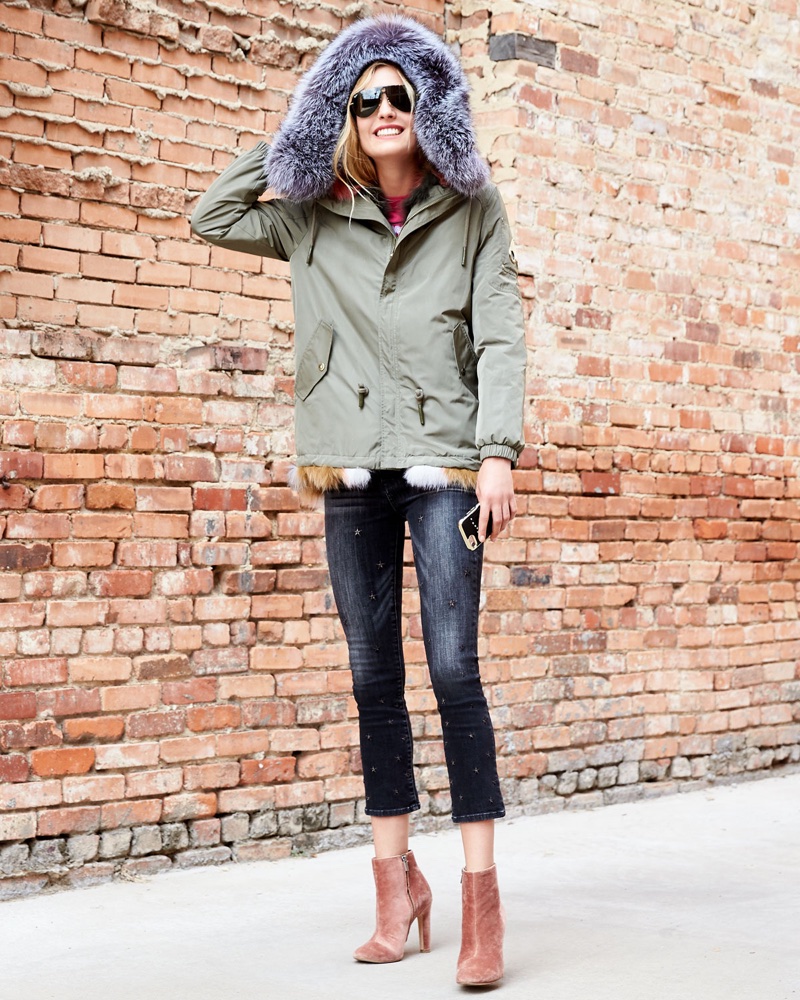 Moose Knuckles 'St. Fabien' Reversible Anorak Jacket with Multicolor Fur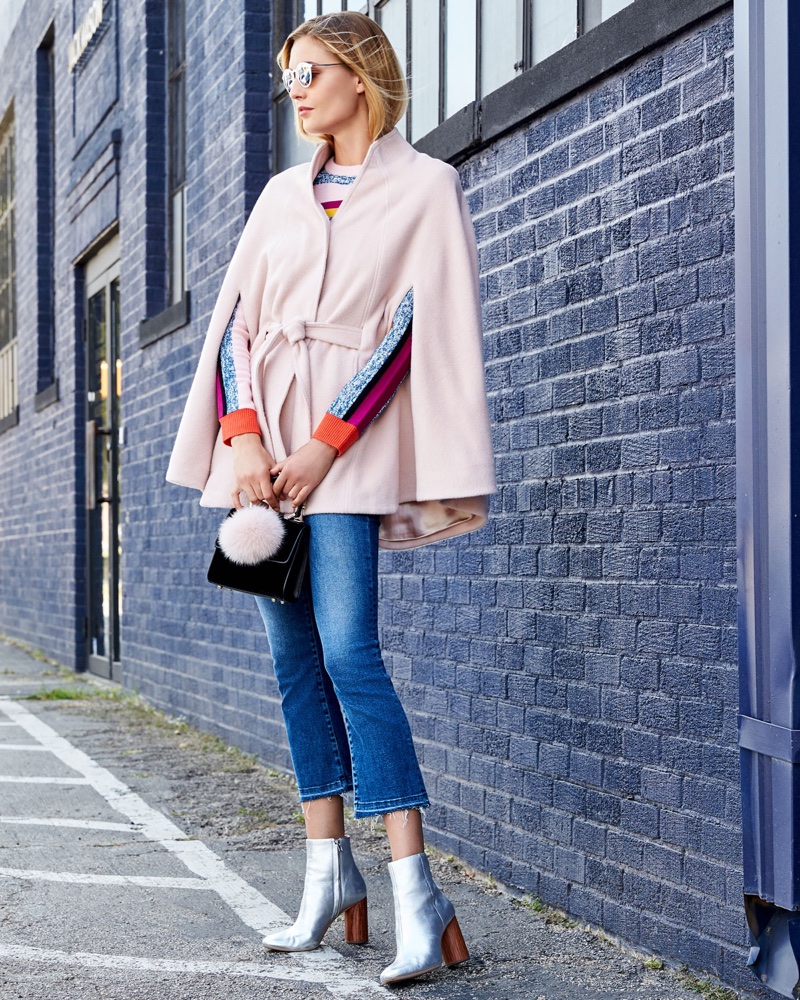 Sentaler 'Suri' Alpaca Stand-Collar Button-Front Belted Cape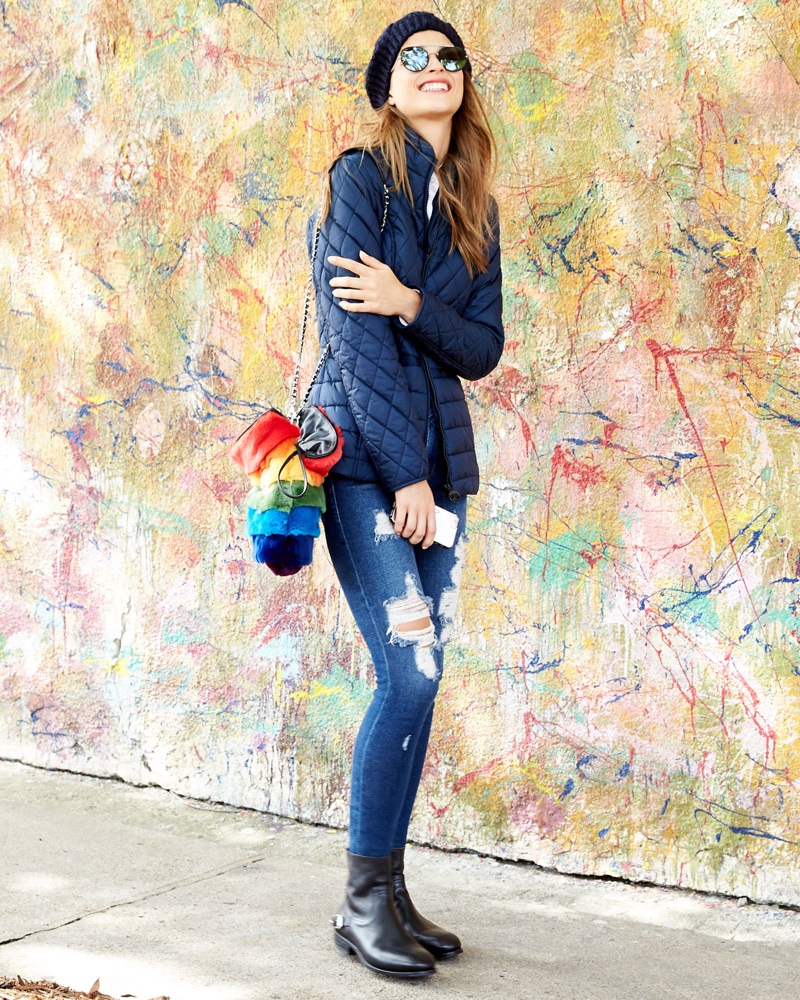 Barbour 'Charlotte' Quilted Jacket $249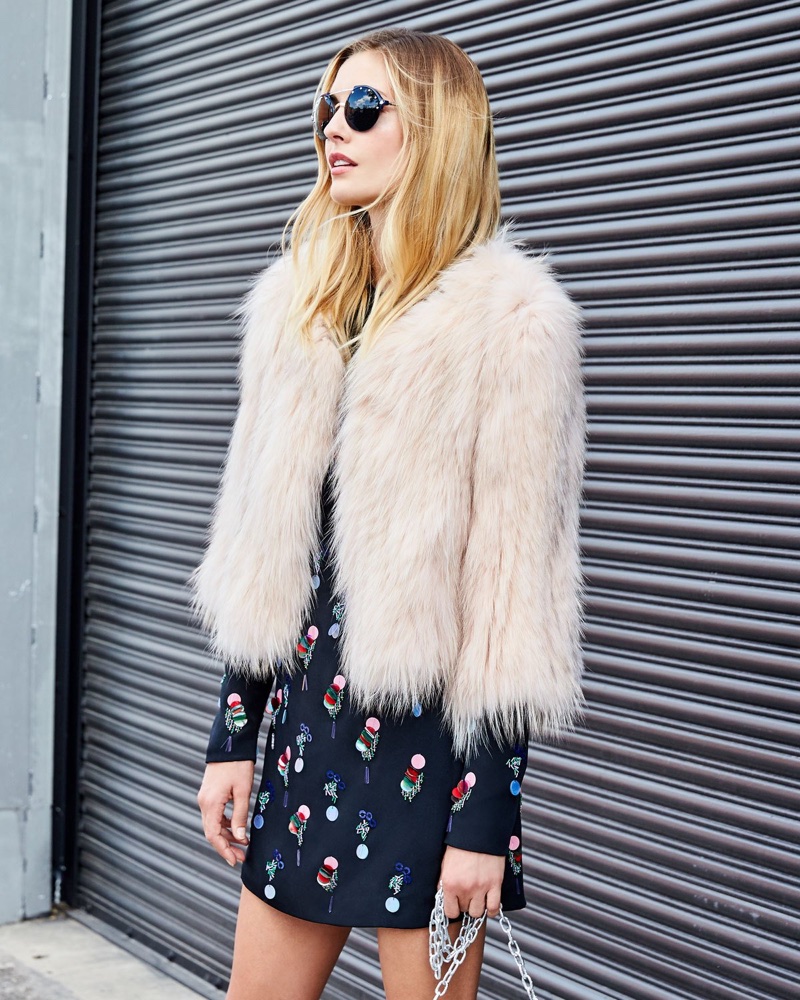 Belle Fare Silver Fox Short Bolero Coat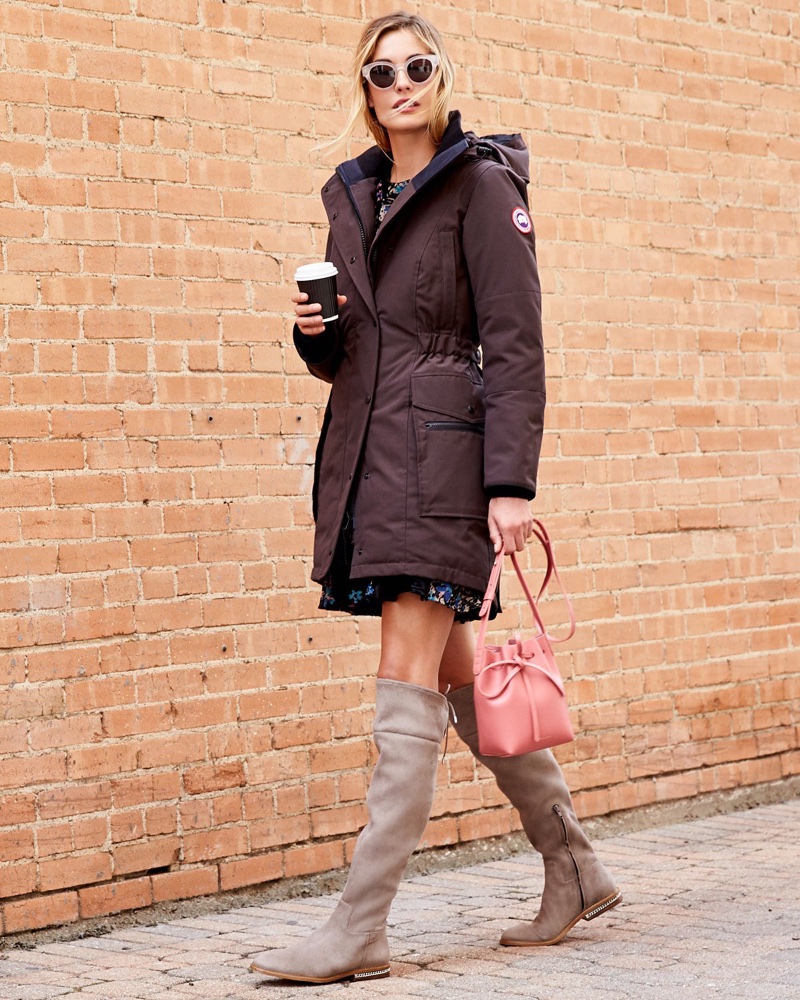 Canada Goose 'Kinley' Hooded Cinched-Waist Parka Coat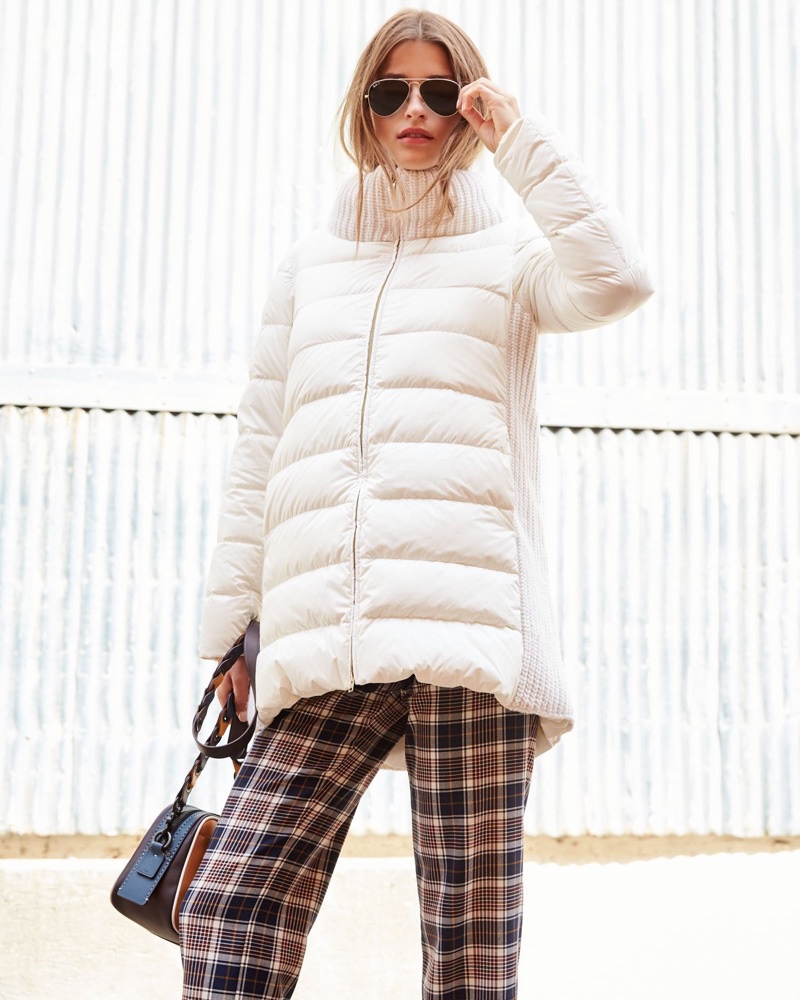 Herno Knit-Back Ribbed Down Puffer Jacket
comnum(0) tbcount(0) tbcount(219)
Categories:
Other Brands
Alessandra Ambrosio lands not one, but three covers for the January 2018 issue of Vogue Portugal. Captured by Branislav Simoncik, the Brazilian stunner poses in luxe fur styles with an eclectic palette. Alessandra exudes pure sensuality in each image set across a modern backdrop. Stylist Jan Kralicek makes sure the supermodel shines in the designs of Dior, Celine, Elie Saab and more.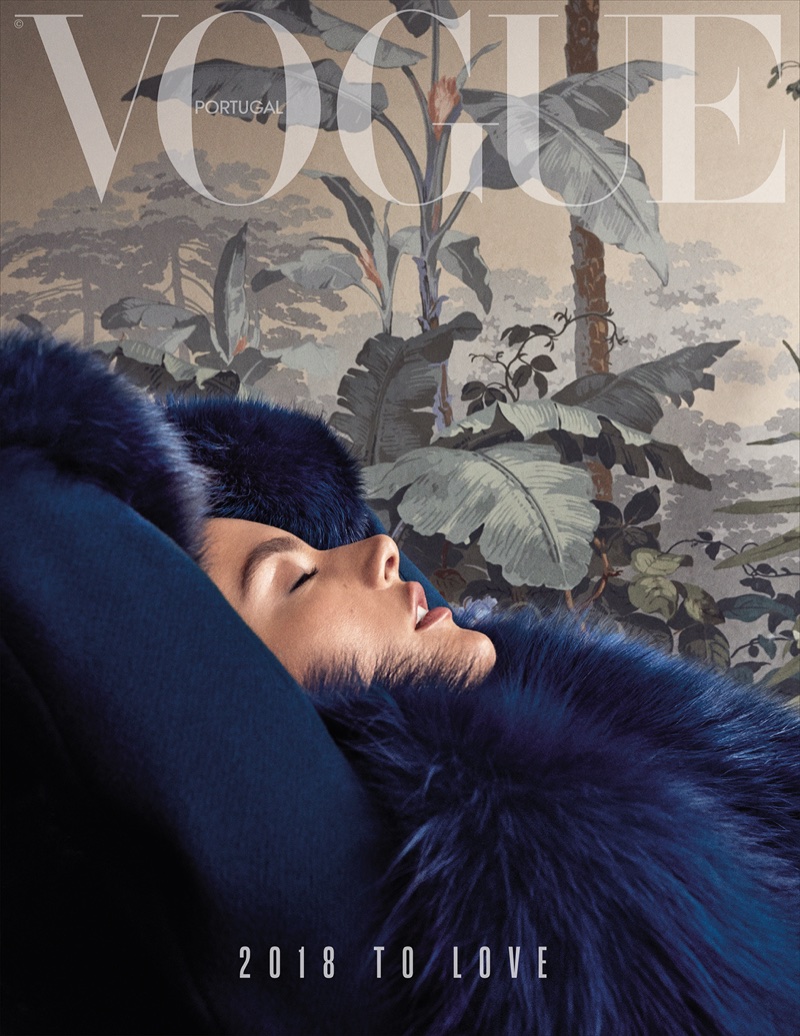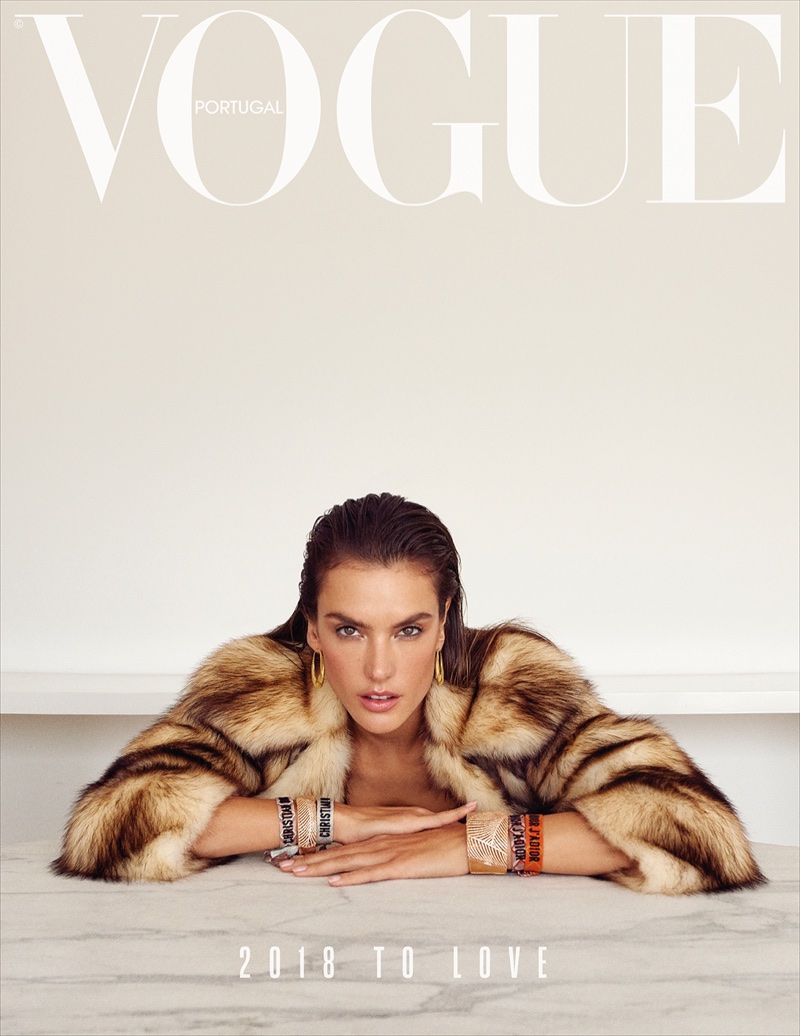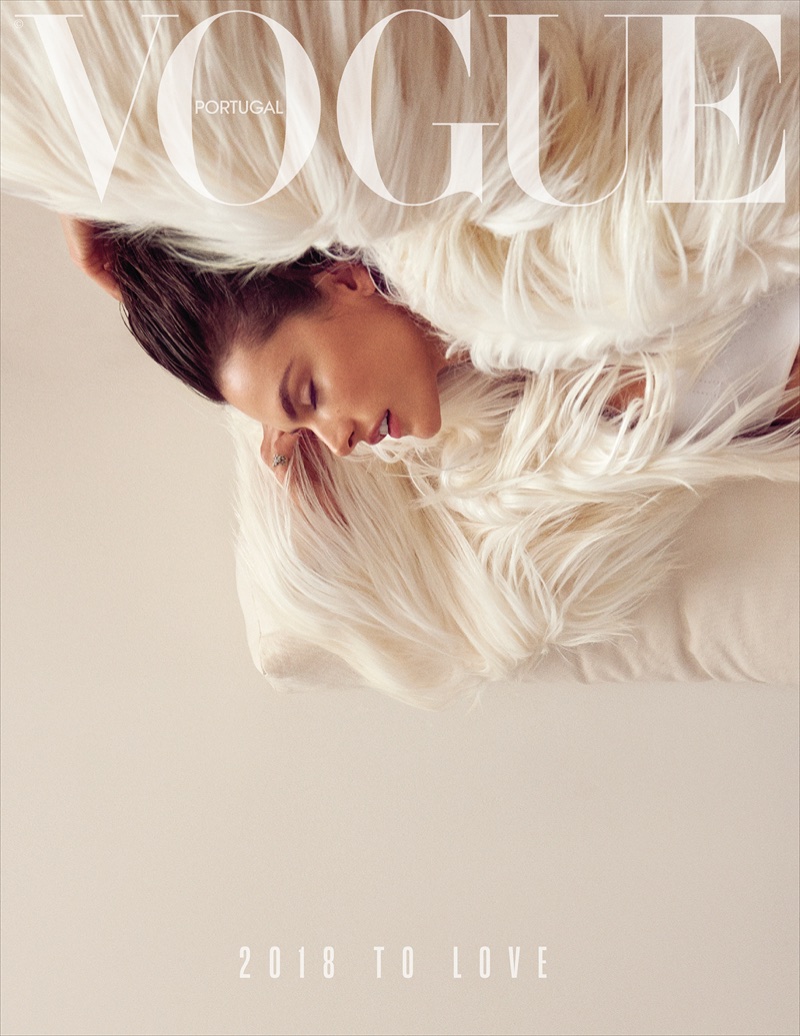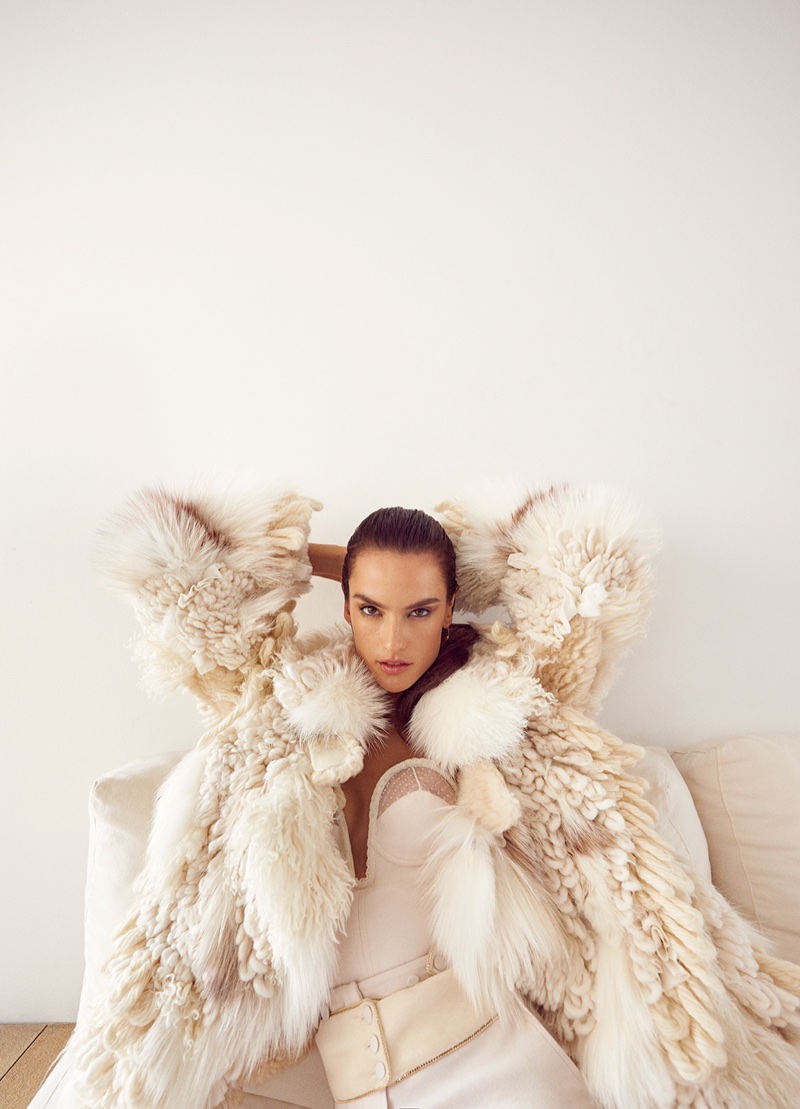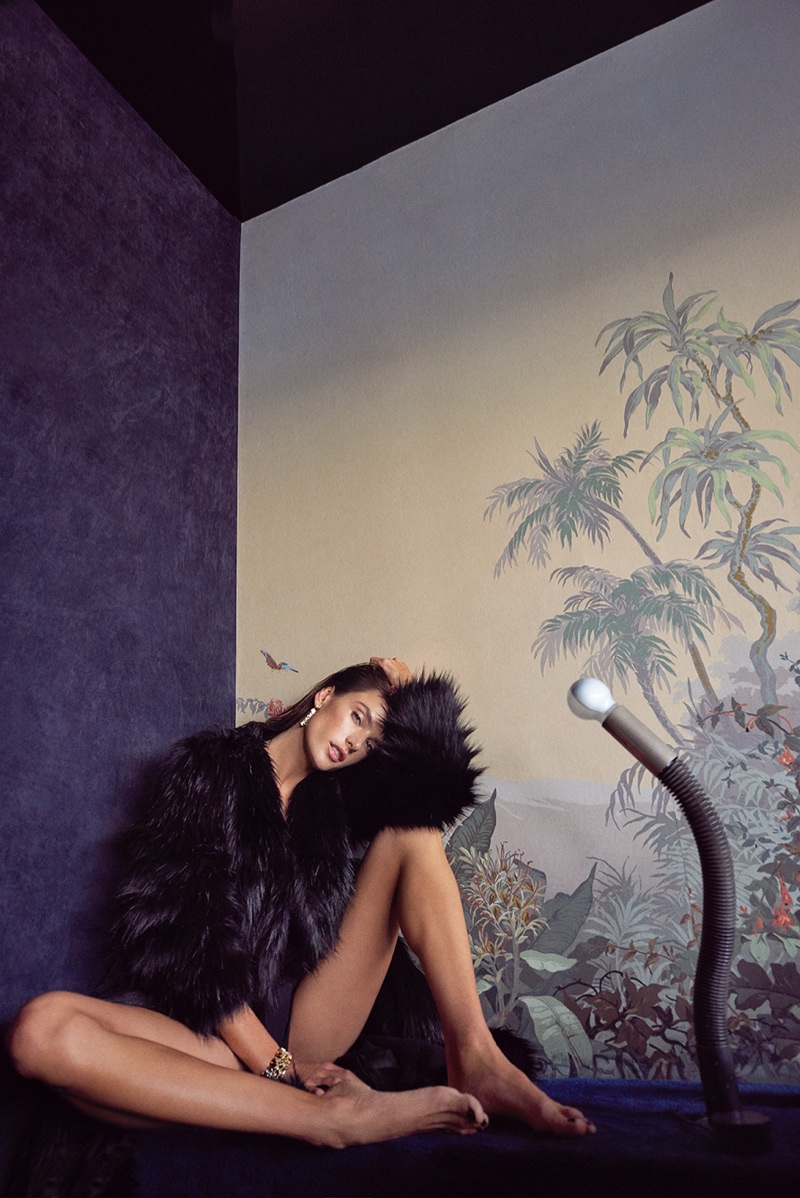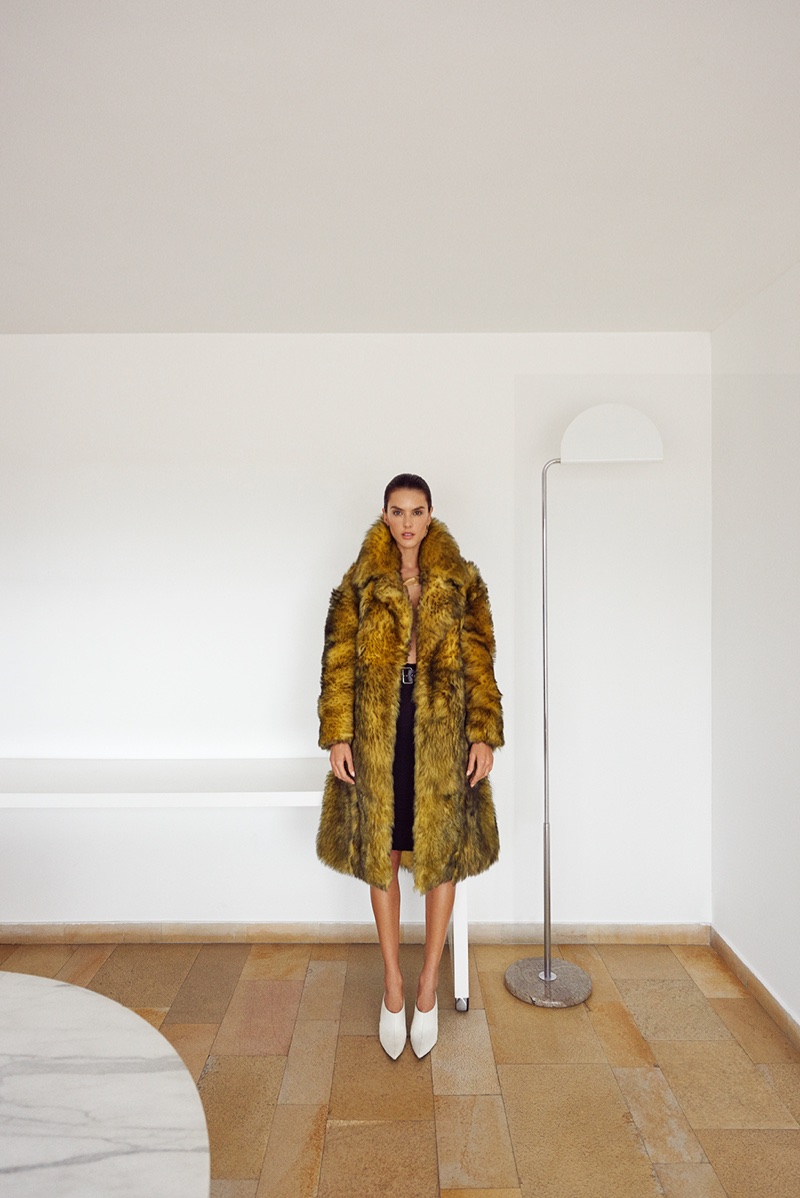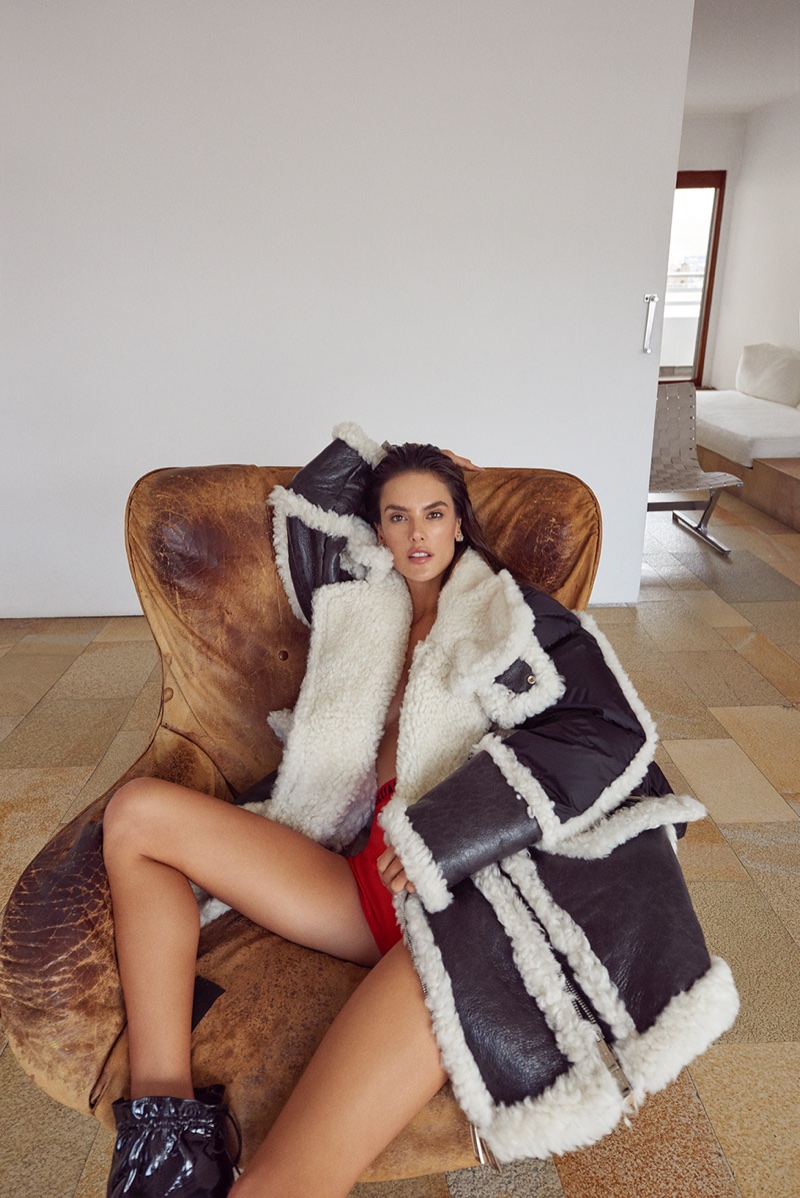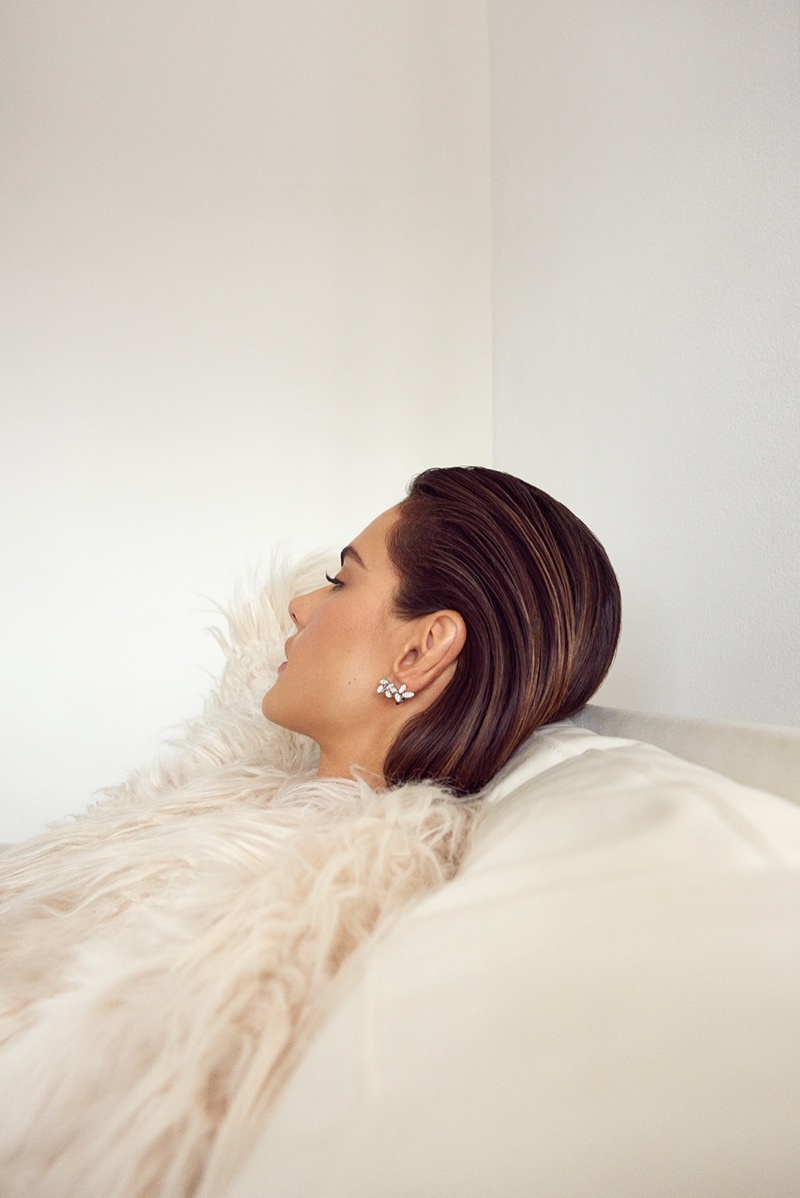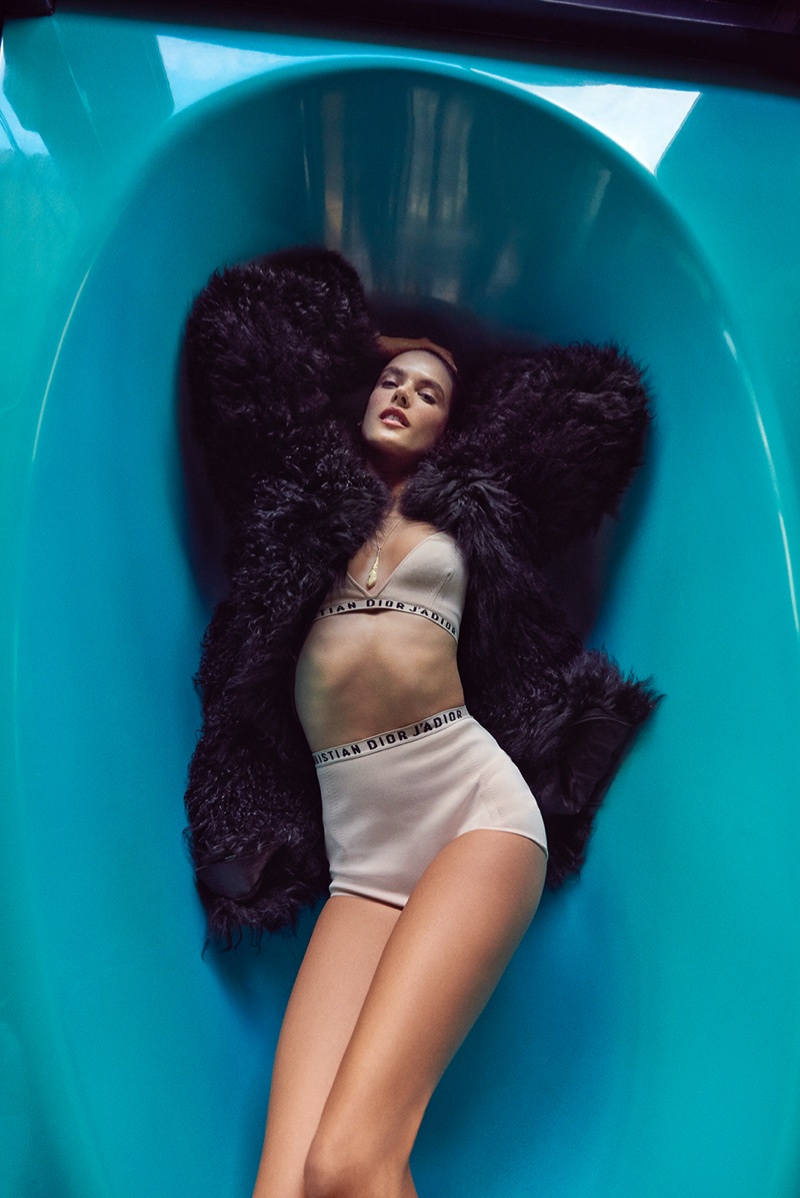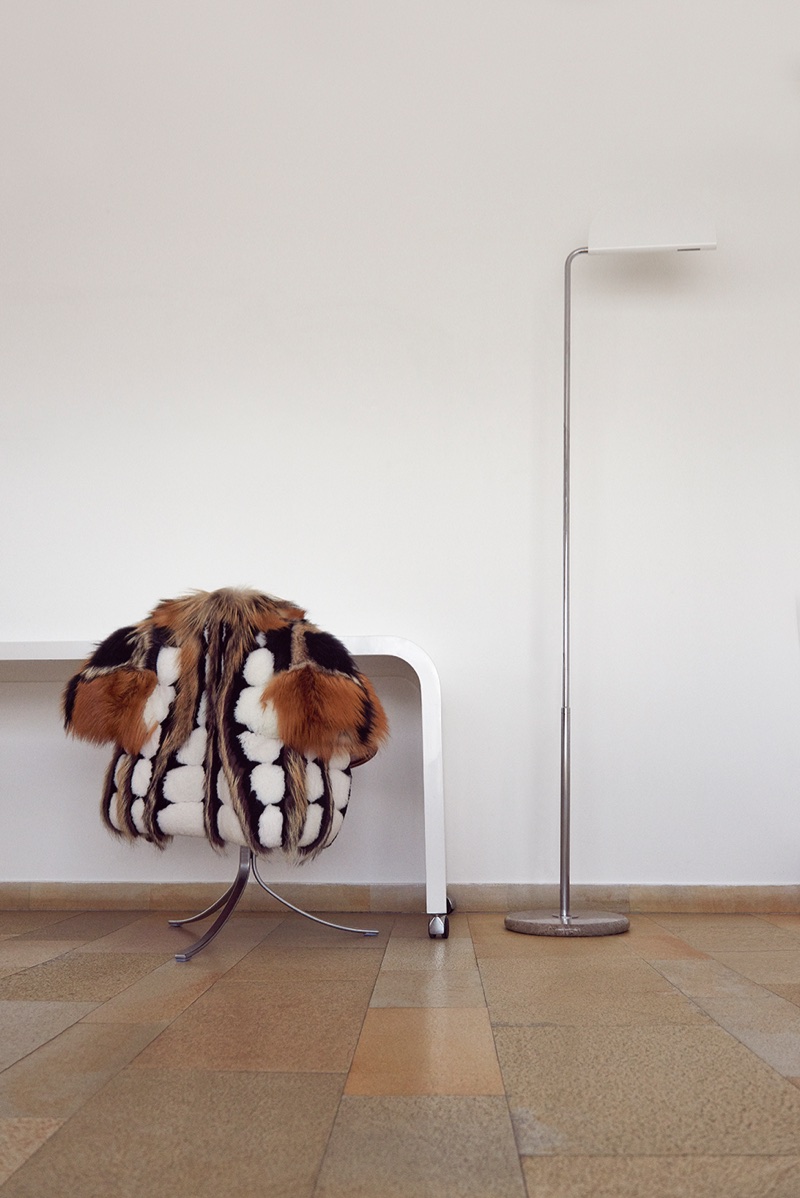 comnum(0) tbcount(0) tbcount(207)
Categories:
Other Brands
You may say no to the Clasp Tote and maybe to the Clasp Shoulder Bag. But there is no way you can turn your back on the Celine Clasp Large WOC. This new handbag is gorgeous beyond words and it's one of the chic'est Wallet On Chain you will ever meet. Straight from the Spring 2018 Collection, let's chat about this beauty.
The Design
The Clasp Large WOC has the shape of a large wallet, but it's refined with the DNA of the Clasp Bag. Celine has crafted this WOC as minimal as possible, like always; solid colors, fine curvy edges and the logo printed lightly and tiny on the bottom.
The top of the bag is made with the new but signature Clasp. It's the same Clasp design like on the Clasp Tote. It's elegant, feminine and ladylike.
What's more? It comes with long but jewel-like chain strap. This chain can be removed anytime you want, so it can be changed into an evening clutch or a large wallet. The chain is long enough to help you carry this bag on your shoulder or over the shoulder.
This bag is made from box calfskin, which is a durable and luxurious leather.
The Interior
This bag opens like a Minaudiere Clutch. Inside the Clasp WOC, you can find an internal flap pouch. There is also one main gusset compartment to store your basic necessities. Other helpful compartments are two flat pockets and six credit card slots.
The flap pouch is measured 6' x 3' inches.
The Sizes And Prices
Measuring 8' x 5' inches, priced at $1650 USD, 1200 euro, 1100 GBP, $13000 HKD, 12500 CNY, 190000 JPY, $2000 SGD, $2100 AUD via Celine boutiques.
More Images
comnum(0) tbcount(0) tbcount(230)
Categories:
Other Brands
The December 2017 issue of Vogue Portugal has a need for speed with an editorial called, 'Racing Heart'. In front of the lens of Branislav Simoncik, models Maja Salamon, Lilly-Marie Liegau and Maga Abramoff pose in pit crew inspired styles. Jan Kralicek selects sporty chic designs from the likes of Givenchy, Miu Miu and Gucci. The trio poses in vintage cars for the colorful spread.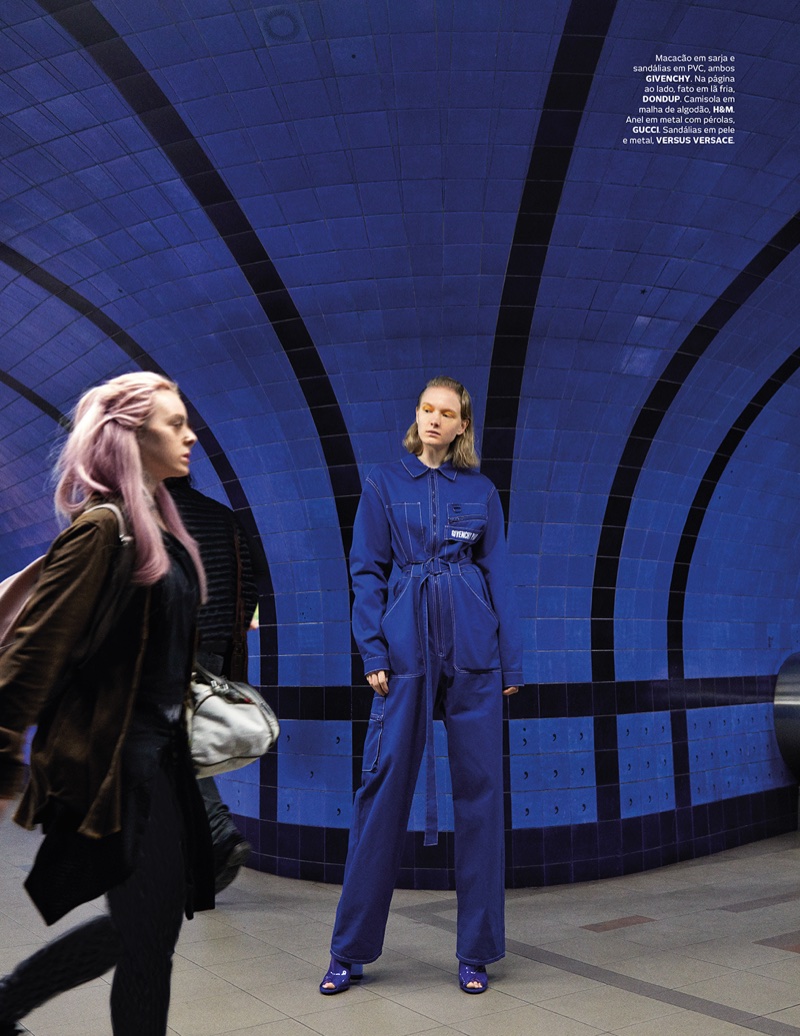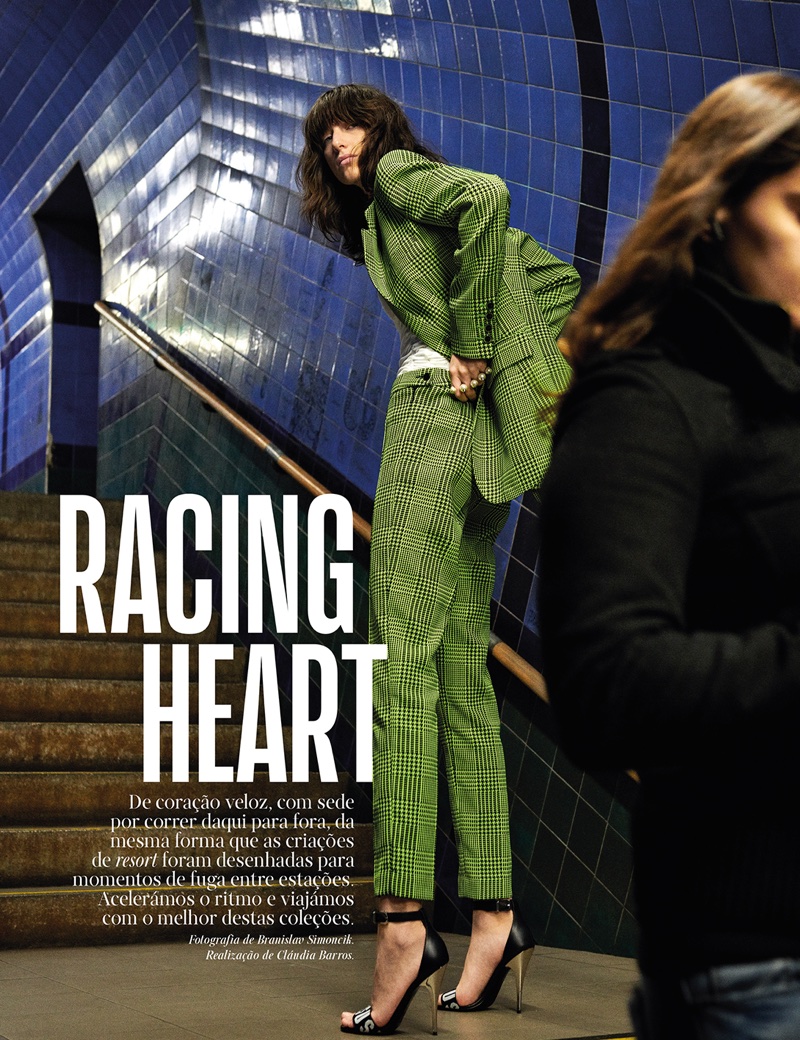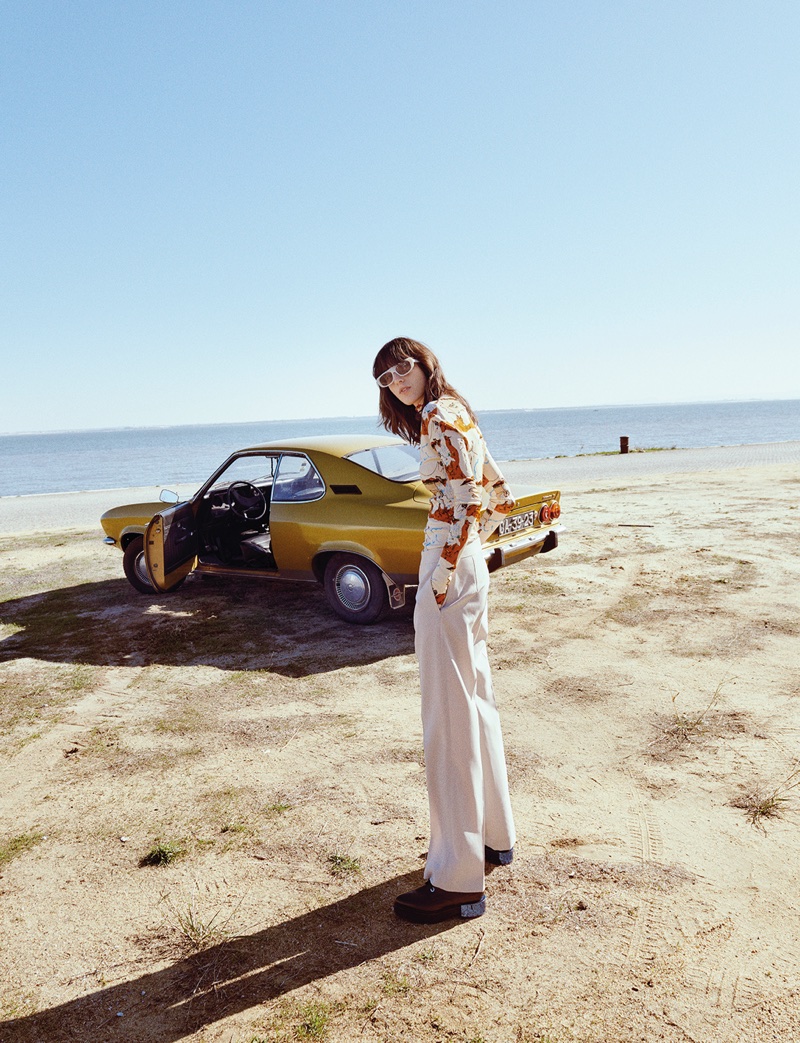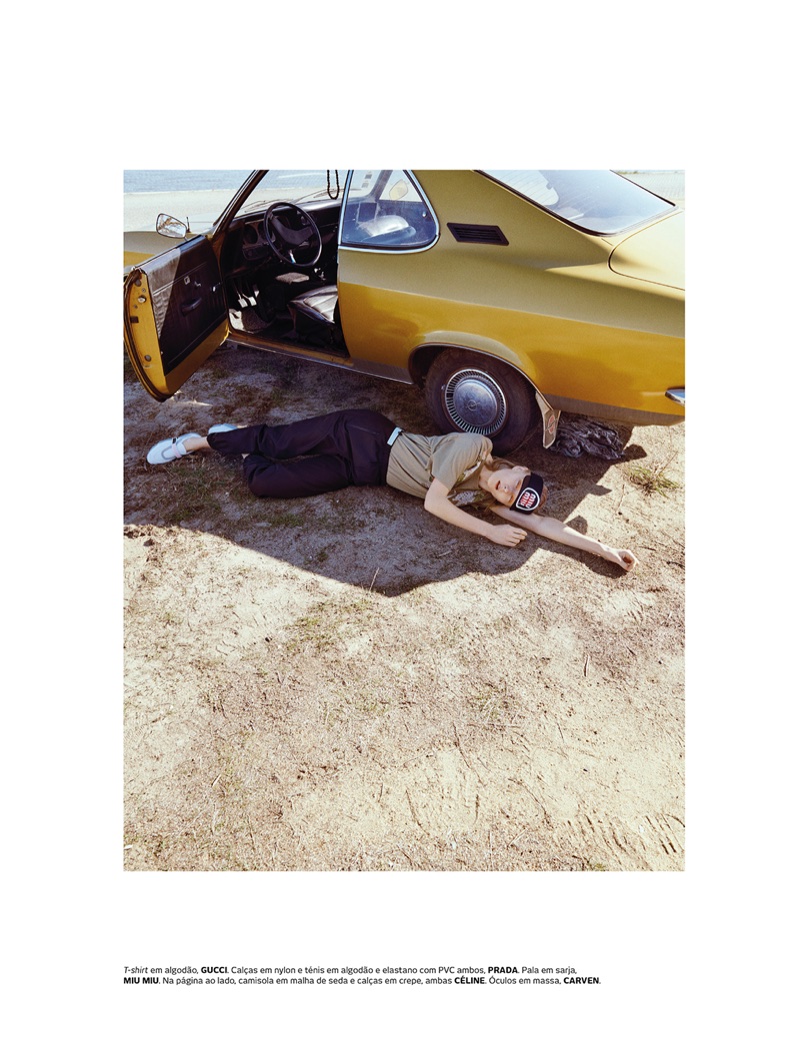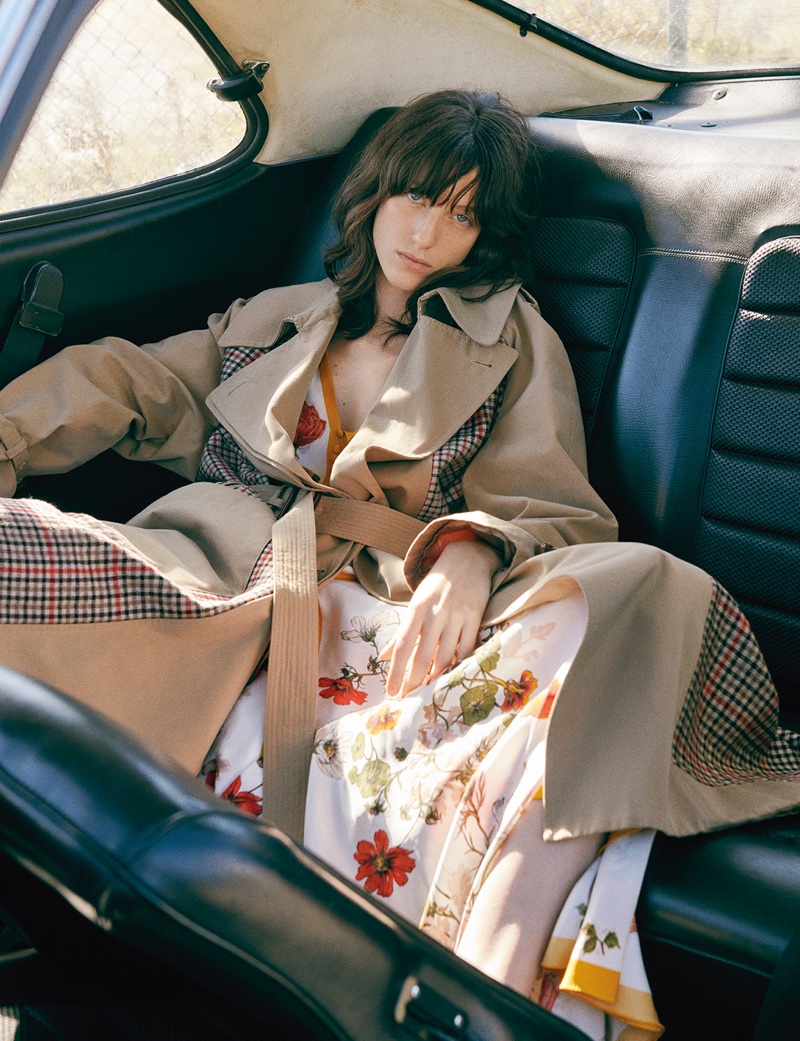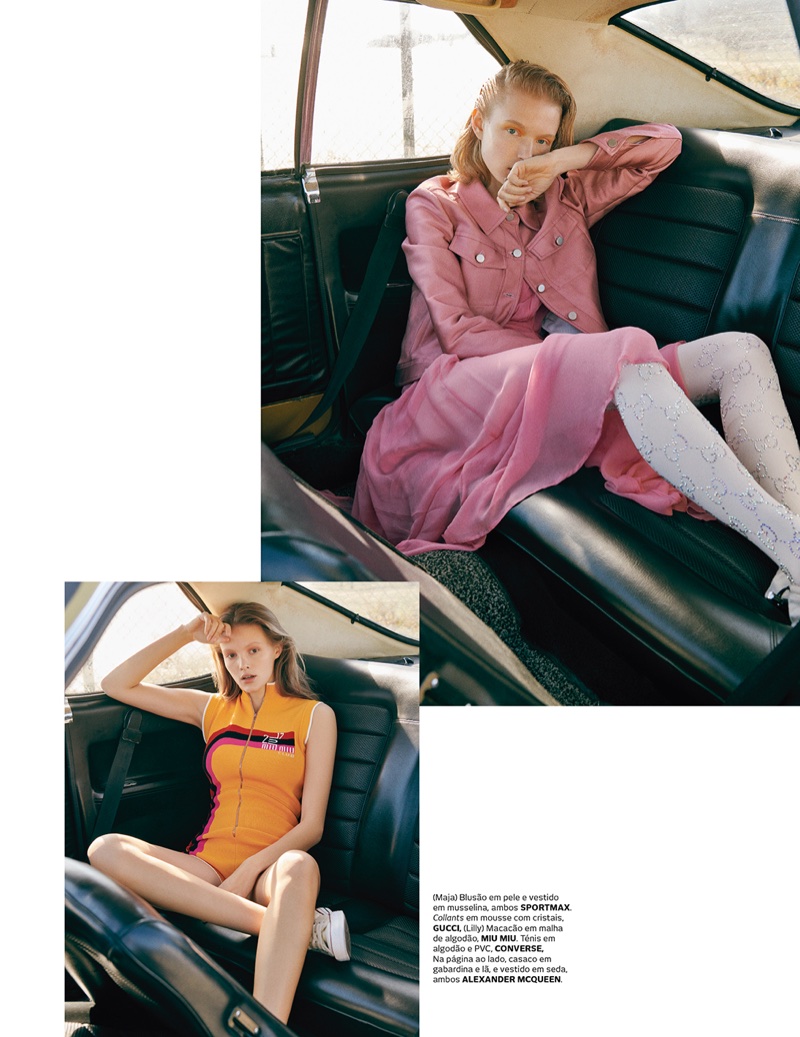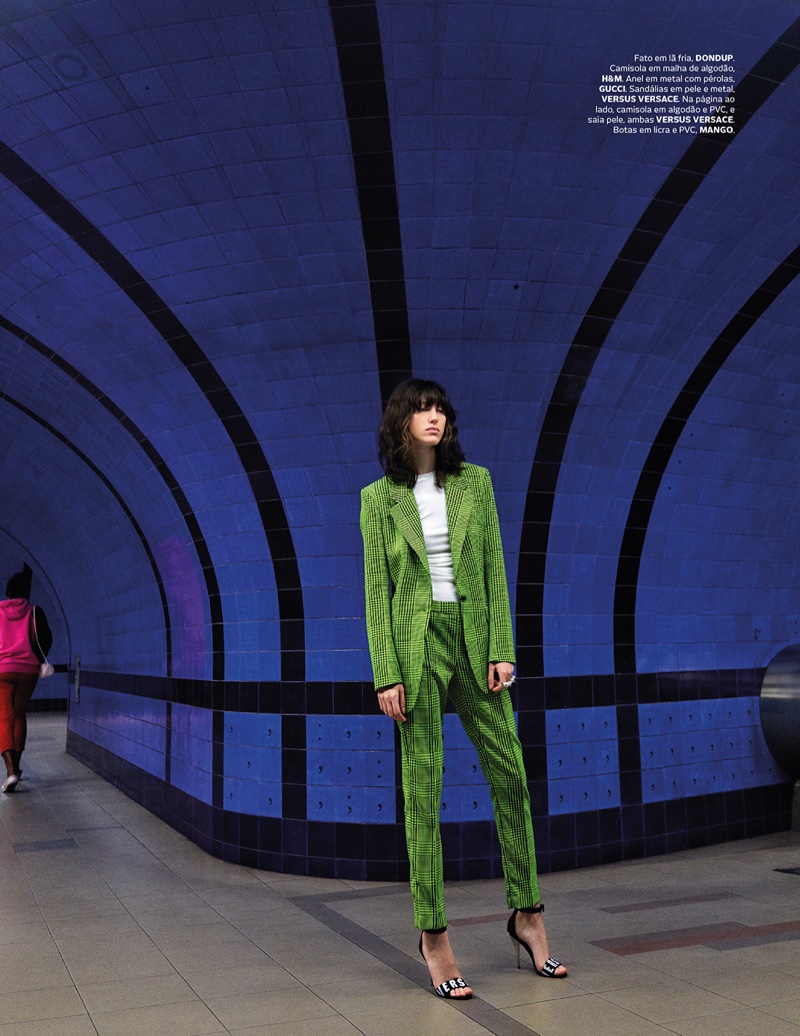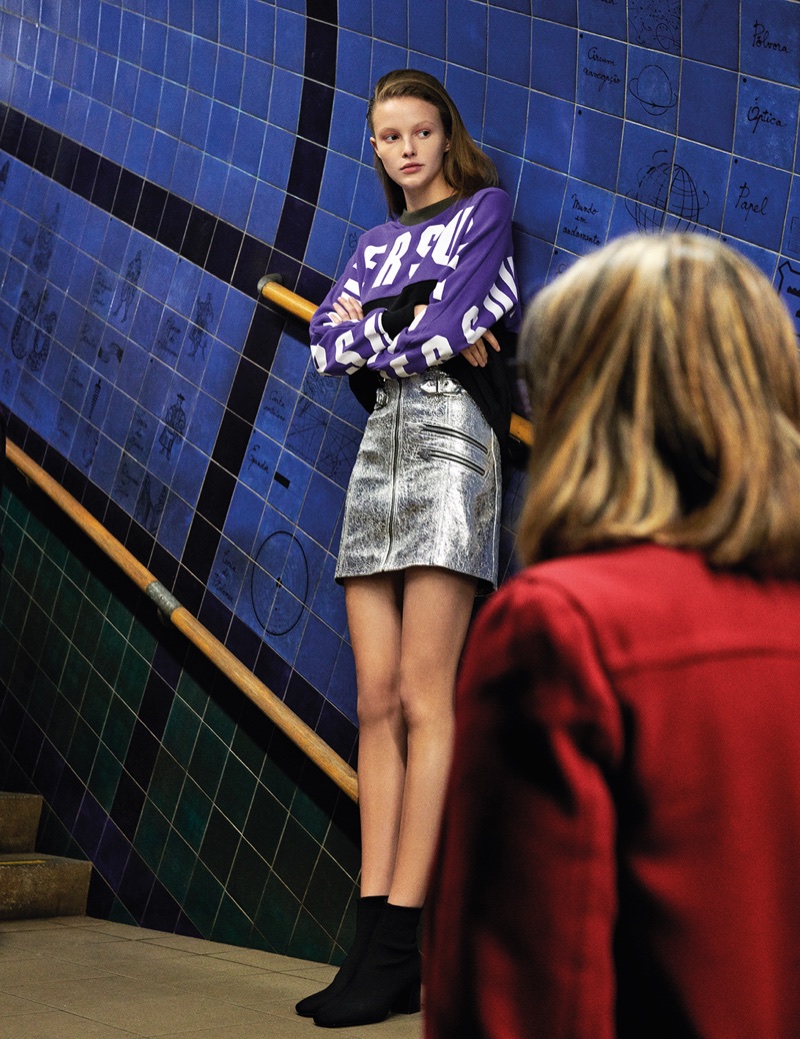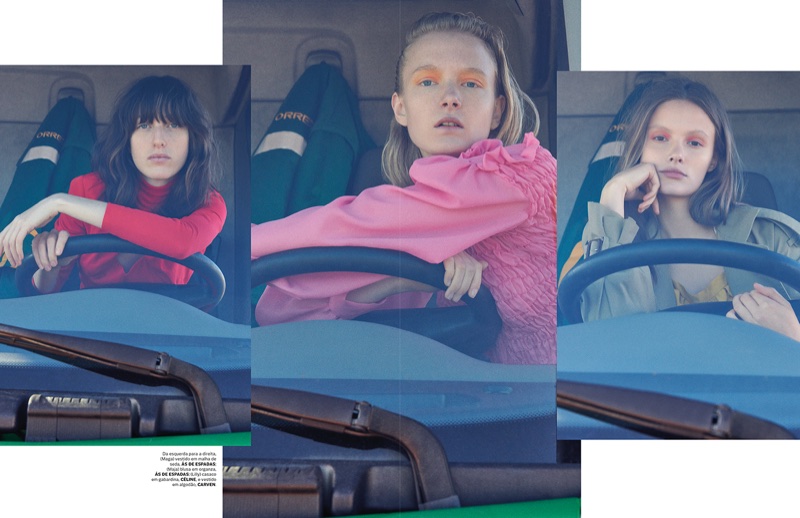 comnum(0) tbcount(0) tbcount(228)
Categories:
Other Brands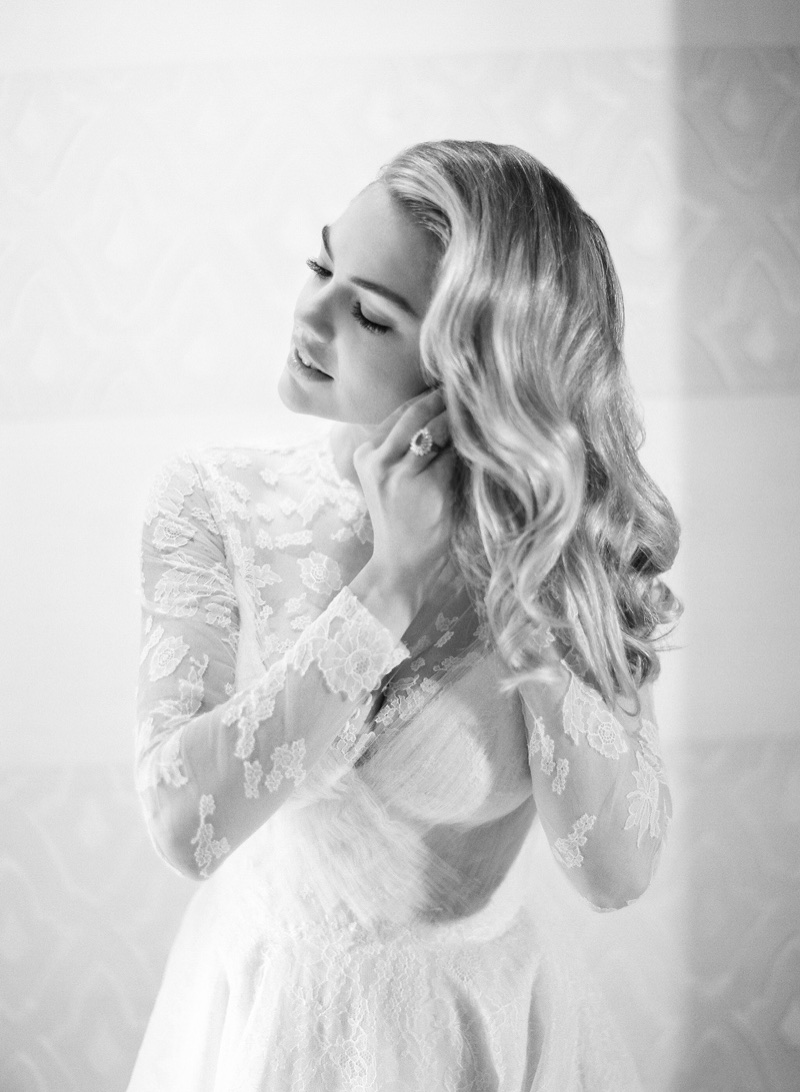 Model Kate Upton wears custom Valentino wedding dress. Photo: KT Merry/Vogue
Kate Upton has tied the knot! The Sports Illustrated Swimsuitmodel married baseball player Justin Verlander in a Tuscany, Italy, ceremony this November. Surrounded by friends and family, Kate looked gorgeous in a custom Valentino wedding dress at the ceremony. Vogue had an exclusive look with images captured by KT Merry. After the ceremony, the blonde bombshell went to dinner in a draped Christy Rilling Studio gown.
Related: Kate Upton Hits the Gym in Style for Shape Magazine
KATE UPTON – VALENTINO WEDDING DRESS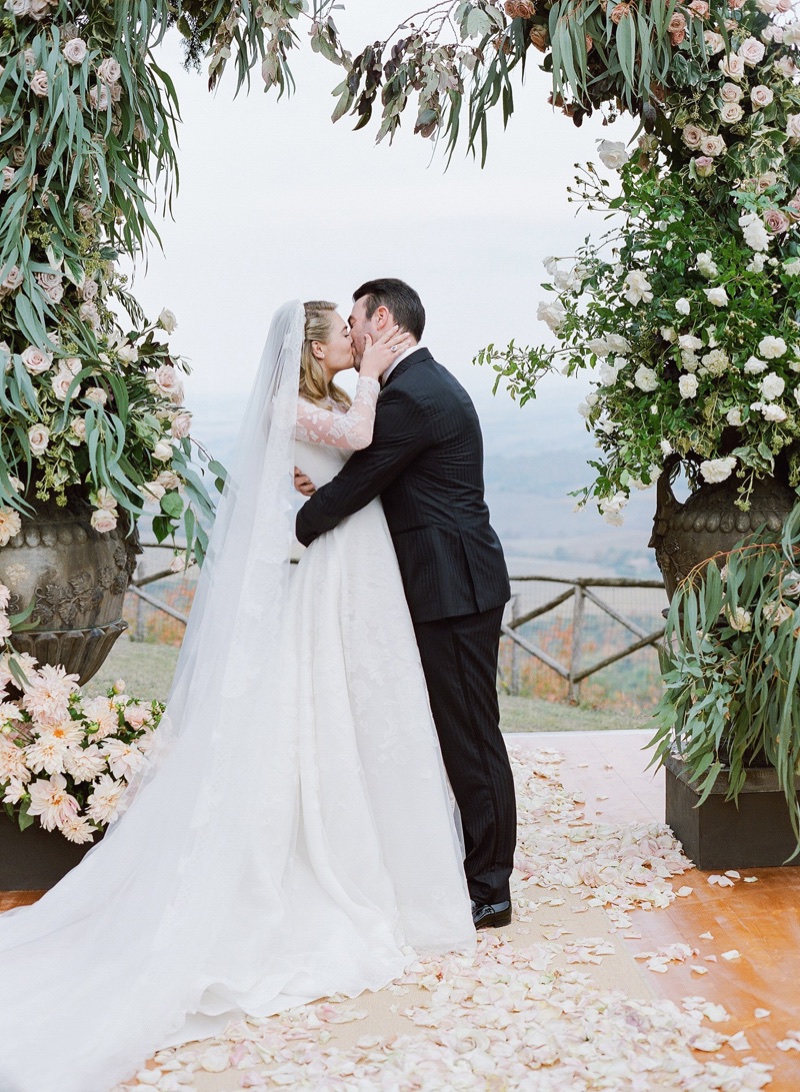 Kate Upton marries Justin Verlander in Valentino wedding dress. Photo: KT Merry/Vogue
Talking about her Valentino dress, Kate told Vogue the following:
"For my ceremony dress, I had the pleasure of collaborating with the fantastic team at Valentino. They are the best at creating delicate, beautiful lace and details, and their Italian heritage kept the fashion and feel authentic to our venue. The design process was extremely collaborative, so I was able to really include my personal style and create my dream dress."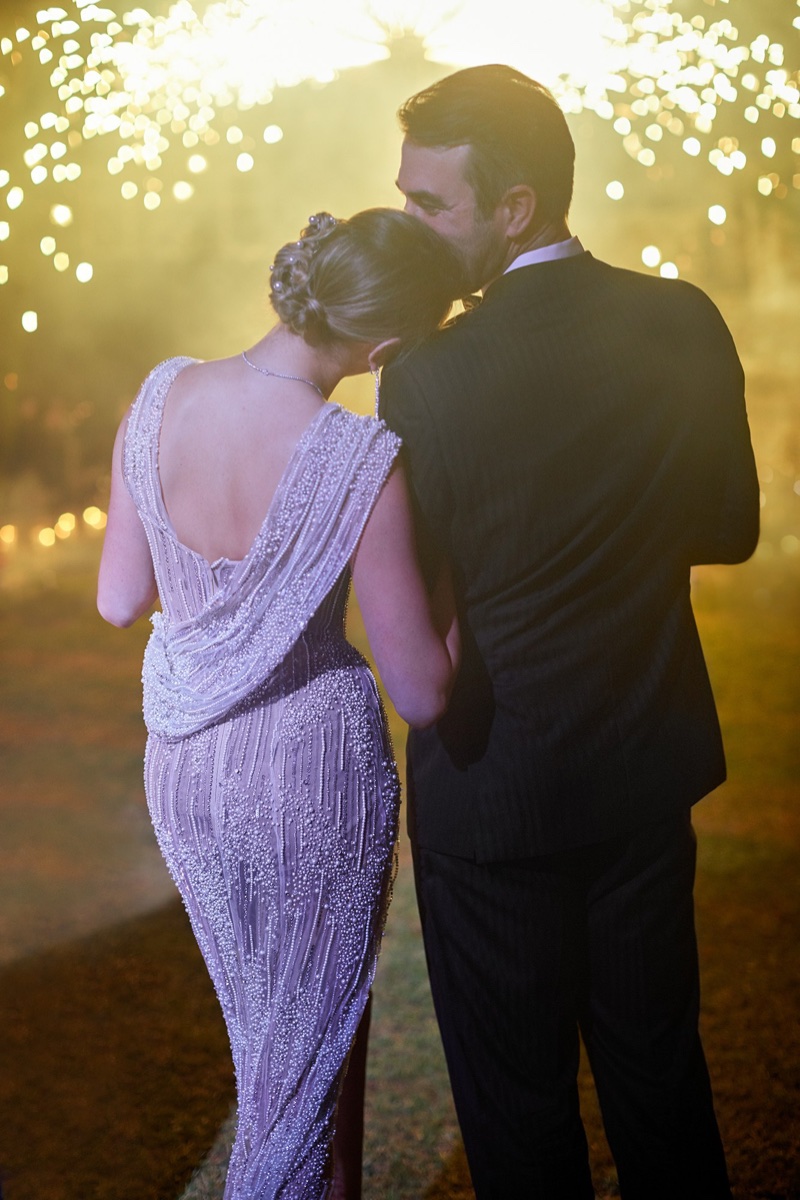 At her wedding reception, Kate Upton wore a custom Christy Rilling Studio gown. Photo: KT Merry/Vogue
Categories

New Posts

Hot Posts